Ride Payment Methods
Hyper Ride offer a range of different ways that you can pay for your order, just choose which suits you best in the Ride Checkout.
Credit Card Online
We accept Visa, MasterCard, Q Card, American Express and debit cards. This is our most popular payment method, it also means we can dispatch your good straight away as it comes to us as cleared funds the moment you place your order.
Interest Free Time Payment using Oxipay
Purchasing using Oxipay lets your buy online and spread the cost of your purchase over 4 easy fortnightly payments, interest free! Scroll down to find out more.
Bank Deposit via Internet Banking
To pay by online banking select Bank Deposit during the check out and you will be directed to DPS Account2Account to perform transaction from your bank account to ours at time of purchase. This means the funds will clear at time of purchase and we can pick and pack your order and get it out on the next courier pick up with no delays!
Phone Orders
Call our friendly customer support team on 0800 855 788 during business hours and we can take your order straight over the phone.
Entering a Promotional Discount Code
At Hyper Ride we love to run promotions. Our promotions normally require that you enter a promotional discount code to receive a special offer such as a discount or gift with purchase.
You enter the promotional discount code in the allocated box in the Ride Checkout. Please note that promo codes won't apply to items marked as Sale and you can only use one promo code per order.
Hyper Ride Secure Online Experience
Hyper Ride is SSL certified with GeoTrust. SSL ensures your credit card details, data transfer, logins are safe and secure from prying eyes. Direct Payment Solutions provides the secure gateway for all online credit card transactions. Direct Payment Solutions is a Paymark Certified Solutions provider and meets the high security standards required by New Zealand banks. DPS supports VISA, Mastercard and Amex credit and debit card payments from by all major New Zealand banks - ANZ, ASB, Bank of New Zealand, Kiwibank and Westpac.

OWN IT NOW!
Oxipay lets you spread the cost of your purchases over four easy fornightly payments*,
making buying what you want right now that much easier.
THE OXIPAY WAY
Paying has never been easier, simply choose Oxipay at checkout and you're all set!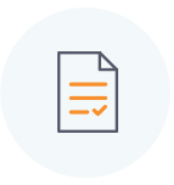 Joining Oxipay is fast and free.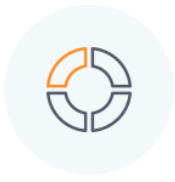 Oxipay lets you pay in 4 fortnighly payments.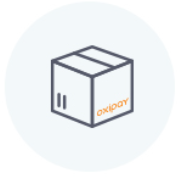 Get what you want now - your order is shipped!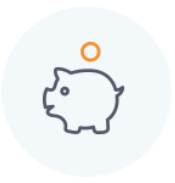 Pay no interest or added fees when you pay on time*
*A late fee of $10 is charged if we do not receive your payment by the due date. Click here for more info.
What do i need to use Oxipay?
Live in New Zealand
Be 18 years old or over
Have a valid and verifiable email address and a New Zealand mobile telephone number
Have a New Zealand Mastercard or Visa credit or debit card
Have a New Zealand residential and shipping address
Have a current New Zealand drivers license
* Important things you need to know:
Using Oxipay is easy? For purchases up to $1,000 simply select Oxipay as your payment method at checkout and enter your details.
Your Oxipay Account can only have a maximum of five transactions outstanding at any time and the balance must not exceed $1,000.
You will be charged your first payment instalment at the time of the purchase and the subsequent three instalment payments fortnightly thereafter.
If you fail to make an instalment payment on the due dates, you will be charged a late payment fee of $10.
For full terms and conditions, head over to oxipay.co.nz
Contact Oxipay
For all Oxipay enquiries visit their FAQ page at oxipay.co.nz. For all other enquiries please call 0800 189 236 or visit oxipay.co.nz.